Our staff's commitment to you
Our staff is committed to providing support, compassion, information, and direction as needed to all members of our community, their families, and friends who are dealing with loss and grief.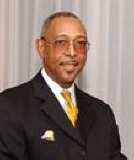 Bob Morton
A native of Bridgeport, Bob was educated in the Bridgeport public school system and was a 1968 graduate (cum laude) Warren Harding High School. After attending the University of Connecticut in Storrs, CT for 2 ½ years), He left to attend American Academy McAllister Institute of Funeral Service, from which he graduated cum laude in 1972. Bob served a two-year apprenticeship under his father and became a licensed embalmer and funeral director in 1974. He was employed with John Hancock Ins. Co. from 1974-1981 as an agent and then as a staff manager. In 1981 his father retired from the funeral home and he left John Hancock to take over the management of the family business.

Bob embraces the health and welfare of the community by availing himself to many of the community and civic nonprofit organizations. He has served on various boards of directors and is presently a member (and deacon) of the First Baptist Church of Stratford, a member of the Bridgeport Economic Development Corporation board of directors, Doric Lodge #4 Prince Hall Free and Accepted Masons (32nd degree), and the New Era Lodge #290 I.B.P.O.E. Elks of the World. His funeral service affiliations include the Order of the Golden Rule, the Bridgeport Funeral Directors Association, the Connecticut Funeral Directors Association, and the National Funeral Directors Association.

He currently holds a Connecticut Funeral Director and Embalmer license, an insurance broker's license, and is a Notary Public for the State of Connecticut.